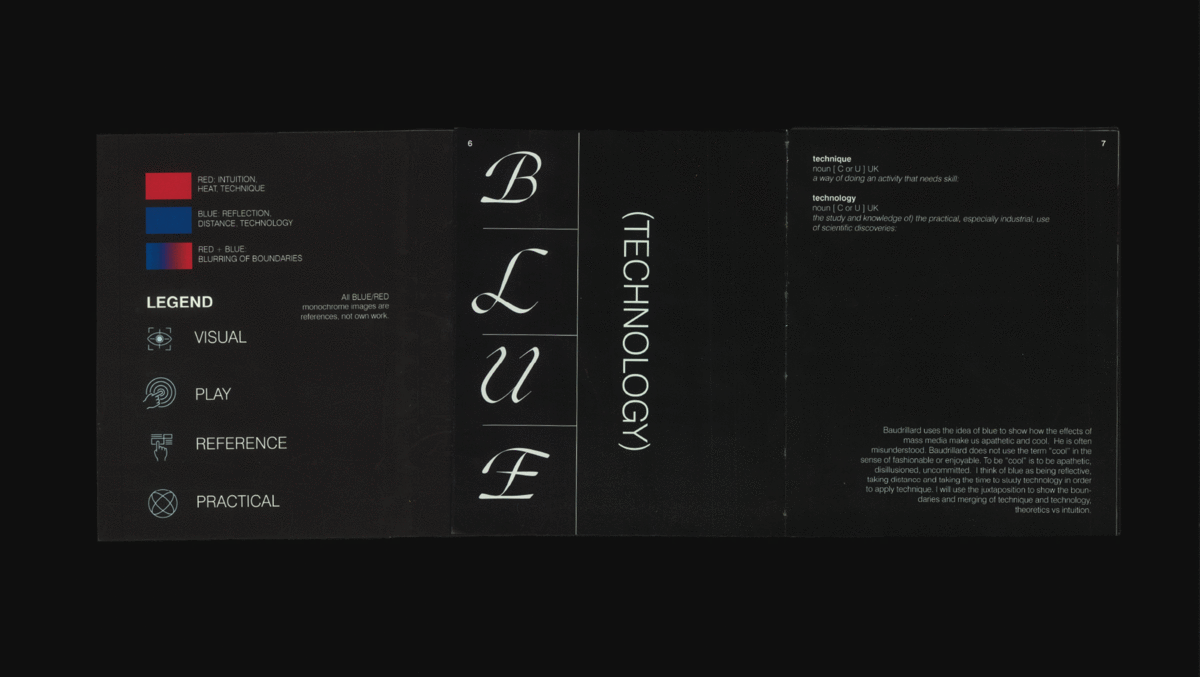 Symbiotic Hues (2018) Editorial Design
AI-generated visuals A publication visualizing my process of multiple projects. Included are my references (in colored hues) and my own work, on which I have reflected and written, and which I organized in a systematic manner.

I found that my work is based on a symbiotic relationship between
- INTUITION & REFLECTION
- 'HEAT' & TECHNOLOGY

The intuitive processes are therefore visualized in red, and the iterative and analytical work in blue. The provided scheme enables the reader to decode the symbol included with each work.



Visuals inspired the longing for communal connection in cozy web spaces throughout lockdown. Project arose from obervations in DJ Elias Mazian's Twitch liveshow 'Private Hearts', where over time, a tight-knit community evolved.